Apostolic Advisory Board
Our ministry's "Apostolic Advisory Board" is a board made up of mature and godly leaders in the church that oversee Stephen and the ministry. They advise Stephen in all matters pertaining to life and ministry. They provide direction, counsel, wisdom, correction (should the need arise), as well as covenantal kingdom relationship. Stephen and his wife Amanda have fully submitted to these leaders and they are a great blessing to have moving forward as God continues to raise up this ministry in power and glory!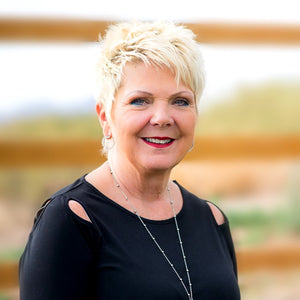 Patricia King
Patricia is a respected apostolic and prophetic minister, an inventive entrepreneur, spiritual mentor, and a true mother in the faith. She is committed to loving God, loving people, and advancing the Kingdom through media, missions, events and outreach. Patricia King Ministries promotes the character and nature of Jesus Christ through the in-dwelling grace of Holy Spirit. She believes God's light belongs in the darkness, shining the life and hope of Jesus to those who long to know Him. To find out more about Patricia & Her ministry visit https://www.patriciakingministries.com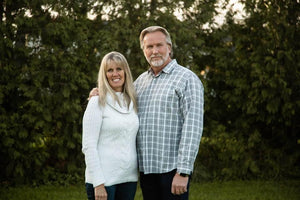 Brent Borthwick
Brent Borthwick has a deep hunger to see believers rise up into their God-given destinies in the power of the Holy Spirit while being firmly rooted in the Word of God. He has ministered prophetically in over 45 countries of the world; often with supernatural visions that release God's glory and power with signs and wonders impacting the lives of many people.
Brent and his wife Sharon are the founders of Windword Ministries and the senior leaders of Windword church. They also are the apostolic covering of over 100 churches and ministries around the world. Brent has helped start schools of supernatural ministries, apostolic networks, orphanages, and is constantly trying to bring unity amongst the pastors and churches.
Brent and Sharon have been married for over 30 years. They have 3 married children with 4 grandchildren who all serve the Lord faithfully and are actively involved in Windword. To find out more about Brent and his ministry visit: www.windwordchurch.com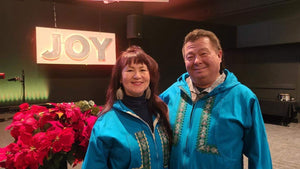 Robert & Eleanor Roehl
Robert Roehl
Robert Roehl is of Dena'ina Athabascan, Yupik, Aleut & Caucasian descent. He is a loving husband to Eleanor, and the father of three sons and a daughter.
Robert has been working to empower youth and young adults throughout his personal and professional life, beginning in 1992 as a Youth Pastor, and as an ordained Minister since 1999.
Robert has been working at Southcentral Foundation since 2004, where his focus has been on youth in the Native community.
He is co-founder and Pastor of Kingdom Warriors Alaska Ministries, and Kingdom Alliance Network.
Since 2003, Robert has been a supporter and personally involved with Family Wellness Warriors Initiative's Mission to end domestic violence, child sexual abuse, and child neglect in Alaska.
Robert currently serves as Director of the Transformational Living Community (TLC), a program working with the Department of Corrections Chaplaincy to bring life-changing ministry and programs to prisoners and ex-offenders through the mobilization and equipping of Alaska's faith community.
To find out more about Robert & Eleanor's ministry please visit: https://www.kingdomallianceak.com
Eleanor Roehl
Eleanor Roehl (Nunapik: The Real Land) is Yupik Eskimo, from the village of New Stuyahok, Alaska. She is a devoted wife to her husband Robert for over twenty-seven years, a loving mom and co-owner of Eagles Nest Vacation Rentals in Kasilof, Alaska.
Eleanor is an Author and the founder of Alaska Declaration Link prayer movement. She is also co-founder of Kingdom Warriors Alaska and Kingdom Alliance Network: an Apostolic & Prophetic ministry designed to activate multicultural Kingdom Leadership.
She has experienced Angelic visitations and dreams that have propelled and assisted her in Kingdom breakthrough in her travels throughout Alaska, the United States and internationally; preaching, teaching, prophesying and flowing in the supernatural gifts of God. She is also a Yupik artist and dancer who has recaptured the indigenous flavor of Alaska Native expression, in glorifying our Heavenly Creator.
Eleanor was the first Alaska Native woman to sit on the Executive Team of the Christian Leadership Network of Alaska. She is Alaska's Director for the United States Prayer Council, Alaskan Representative on Cindy Jacobs' Apostolic/Prophetic Council of Elders, Alaska House of Glory-Global Spheres, and was appointed to pray the benediction for two Alaska Governor Inaugurations. Eleanor also serves as Native Liaison for Alaska Missions and was selected as an Alaska representative for President Trump's faith-based prayer initiative.
To find out more about Robert & Eleanor's ministry please visit: https://www.kingdomallianceak.com