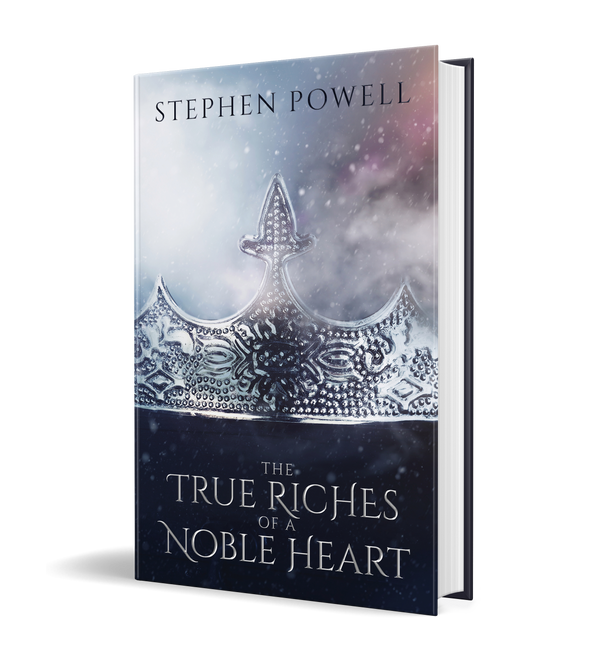 The True Riches of a Noble Heart
Are you going in circles financially, working hard but never seeming to make real progress? Do you feel like your efforts have been wasted and your priorities have been off? If so, this book is for you! We were meant for so much more than the nine to five grind, simply exchanging our time for money our entire lives. We were always meant to steward what Jesus called "the true riches" in this life, bearing the heart of nobility that has been given to us in Christ as kings and priests of the Lord.

In his new book, The True Riches of a Noble Heart, Stephen Powell speaks straight to the heart of the sons and daughters of God living today calling them higher, calling them to walk with the Lord in the kingly mantle of Christ. In Luke 16:11 Jesus gave us the promise that if we proved faithful in stewarding the unrighteous mammon, we would be entrusted with what He called "the true riches," and that's what this book is about: unlocking the true riches of Christ within the believer. In Stephen's new book you'll discover:
The true riches that the Bible identifies
How to grow in supernatural knowledge, wisdom, and understanding daily
The benefits of developing true riches over other earthly riches
How Solomon received fame, riches, and peace without even asking for them
Why a good name and favor is to be desired more than fine riches and gold,
and much more!